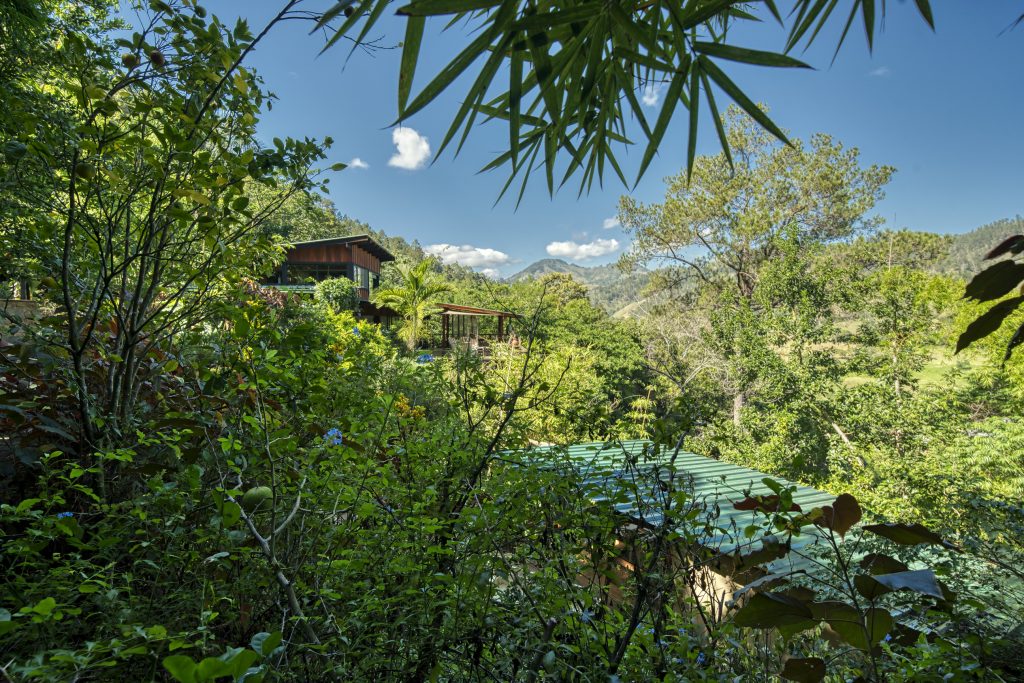 THE EXPERIENCE:
The mountains of Dominican Republic are tall, vast and just stunning. The town of Jarabacoa is nestled in the central mountain range with its many rivers, waterfalls and peaks. This is the wonderful place to base if you love the outdoors, hiking, white water rafting, bird watching or just to hang out. Because your experiences matter, come stay with us in our unique vacation rental in Jarabacoa. Rather than the all inclusive party resorts, eco-tourism offers you peace and tranquility at one with nature. Vacation rental in Jarabacoa with hiking and waterfall experiences consequently offer a very different experience.
OUR RENTALS: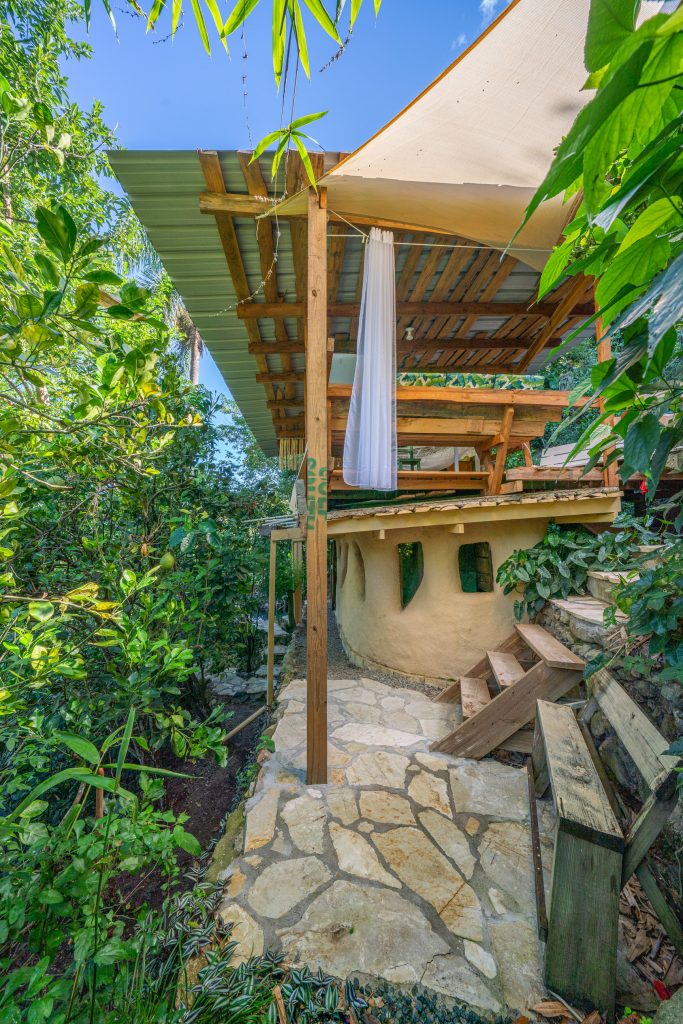 On our property in the exclusive mountain development of Quintas Del Bosque, where we have two spaces for rent, or both together. Due to the fact we are not on the coast, we never have any crowds. For this very reason, you can expect to have amazing experiences. Guests may only book through our trust worthy partners, hence we choose AirBnB or Home Away.
THE COB COTTAGE
We created an vacation rental at our Caribbean home to share these experiences from our exotic tropical gardens. Due to us being higher in the mountains, it is cooler than the coast. We have the Cob Cottage which we spent two years building by hand with all local and natural materials, that sleeps two people. Thus we have the upstairs with the bathroom, kitchen and living space. Below is the bedroom with a queen bed and fireplace and the walls are 18 inches thick. As a result, it is cool in the summer, warm in the winter, and always quiet.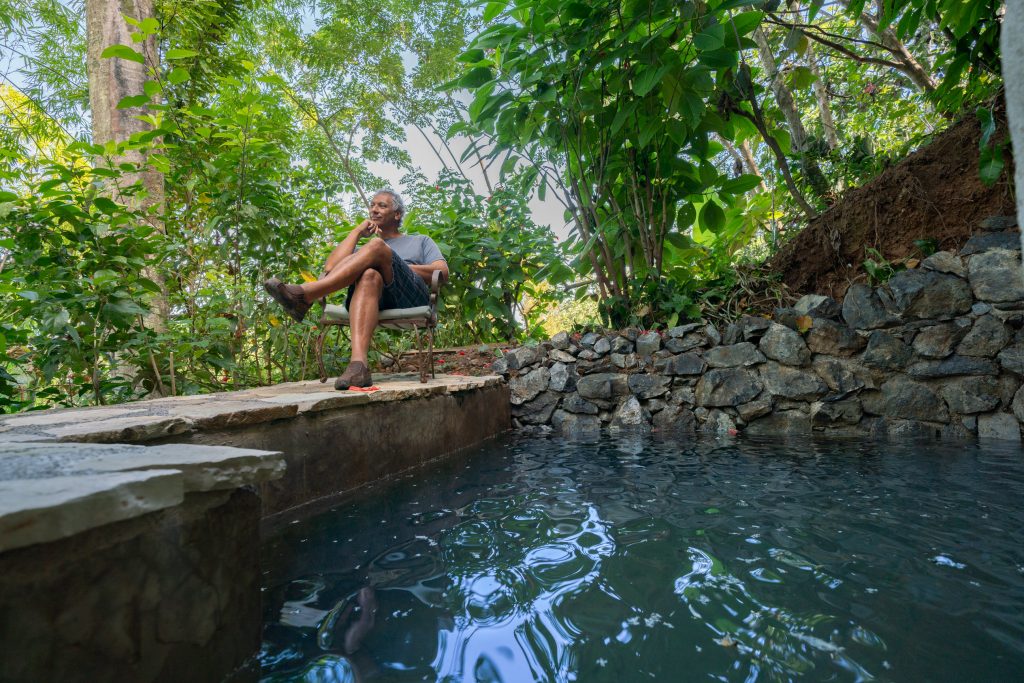 To build the Cob Cottage, we needed materials. We dug a hole that became the pool / pond. Alongside the cottage is now the clear water dipping pool for the brave who don't mind cold water and a few fish. This pool is spring fed and has a tranquilizing waterfall to bring you into the ultimate state of relaxation. Therefore bring your book and read, or just dream.
Upstairs you swing in the hammock and feel as if you are in a tree house looking out through the citrus fruit trees, bamboos at the mountain range on the other side of the valley.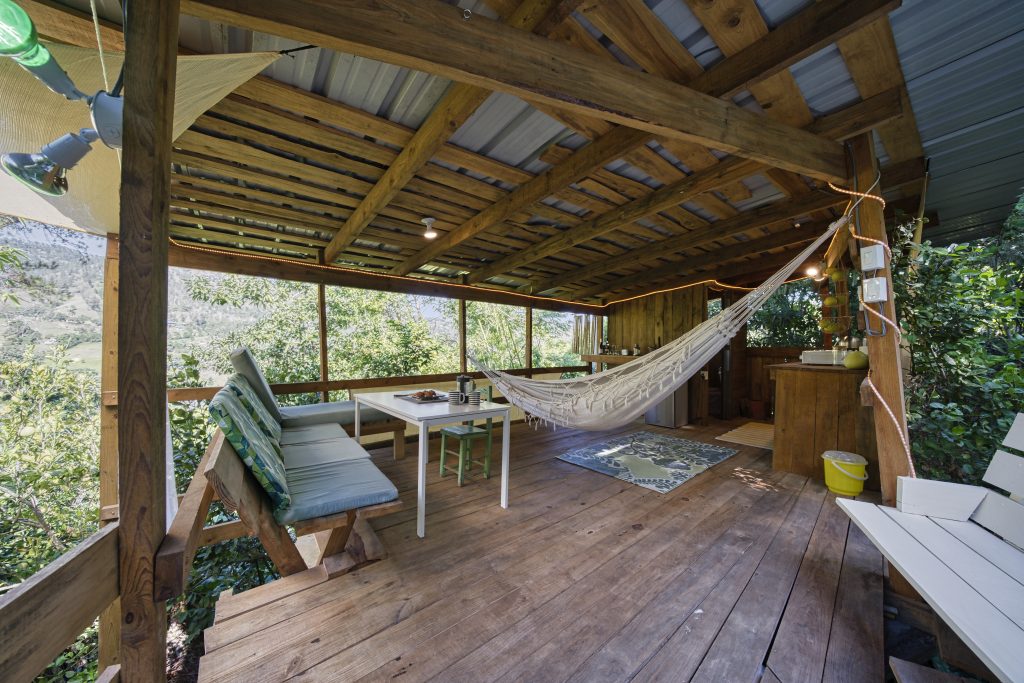 TWO ROOM SUITE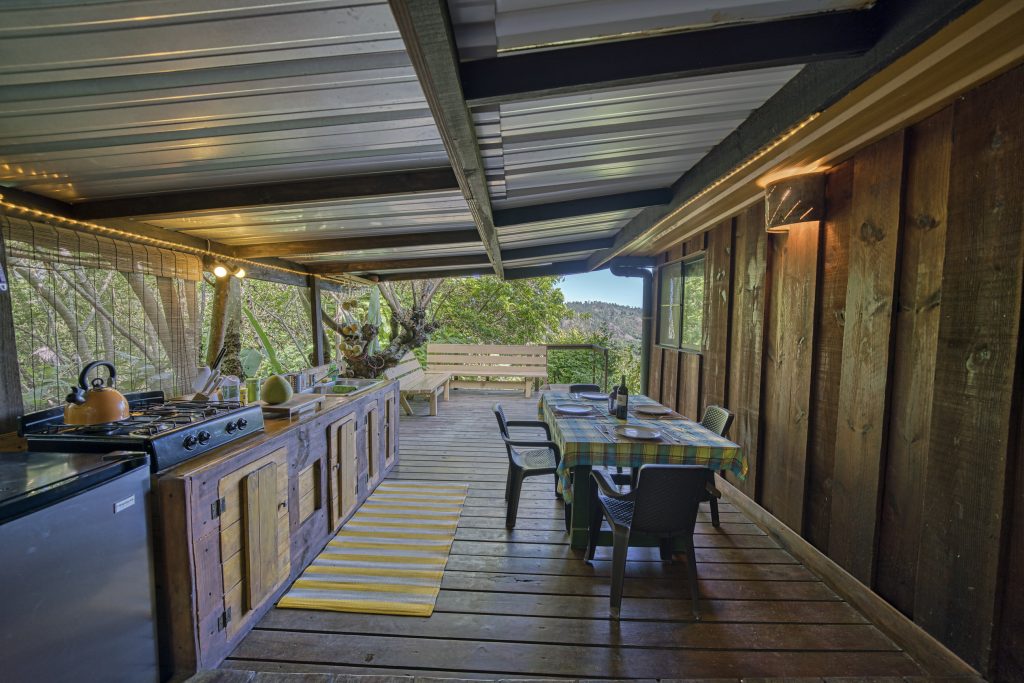 Also available on our property is the second space you can rent. This is the bottom floor of our main house where we live. It has two bedrooms, the bigger being a queen bed with massage table and the second room has bunk beds. This space has its own bathroom and kitchen. Privacy is important. Therefore you are on your own floor. You enter via a stone walk way at the rear of the main house through one of the bamboo gardens. This space sleeps a total of four people.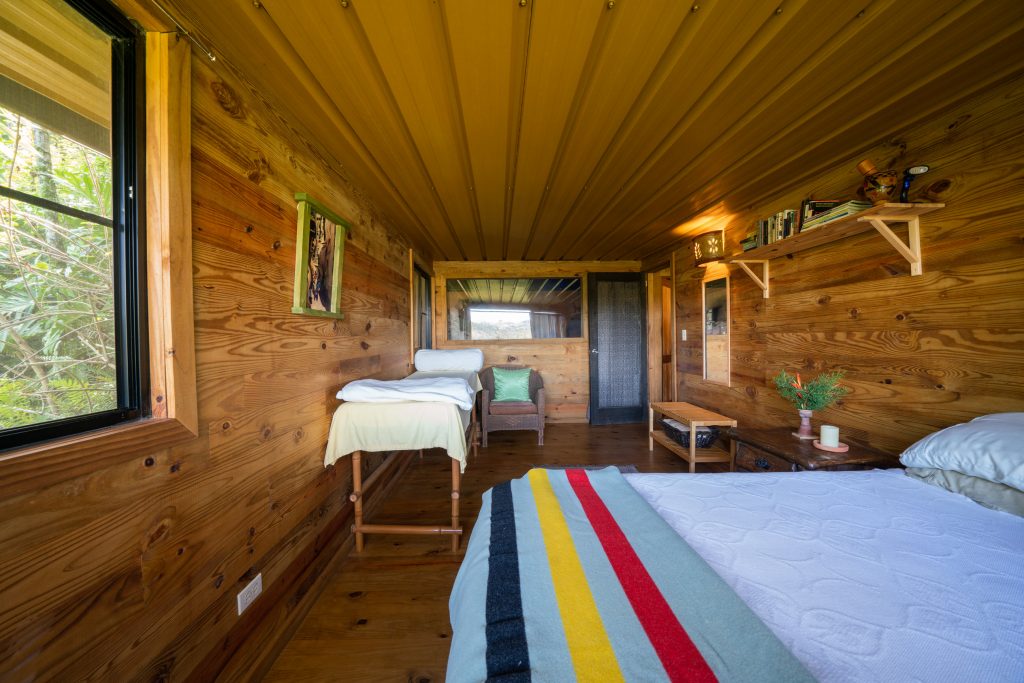 Both spaces if booked together can be rented as a six person accommodation.
WHAT ELSE: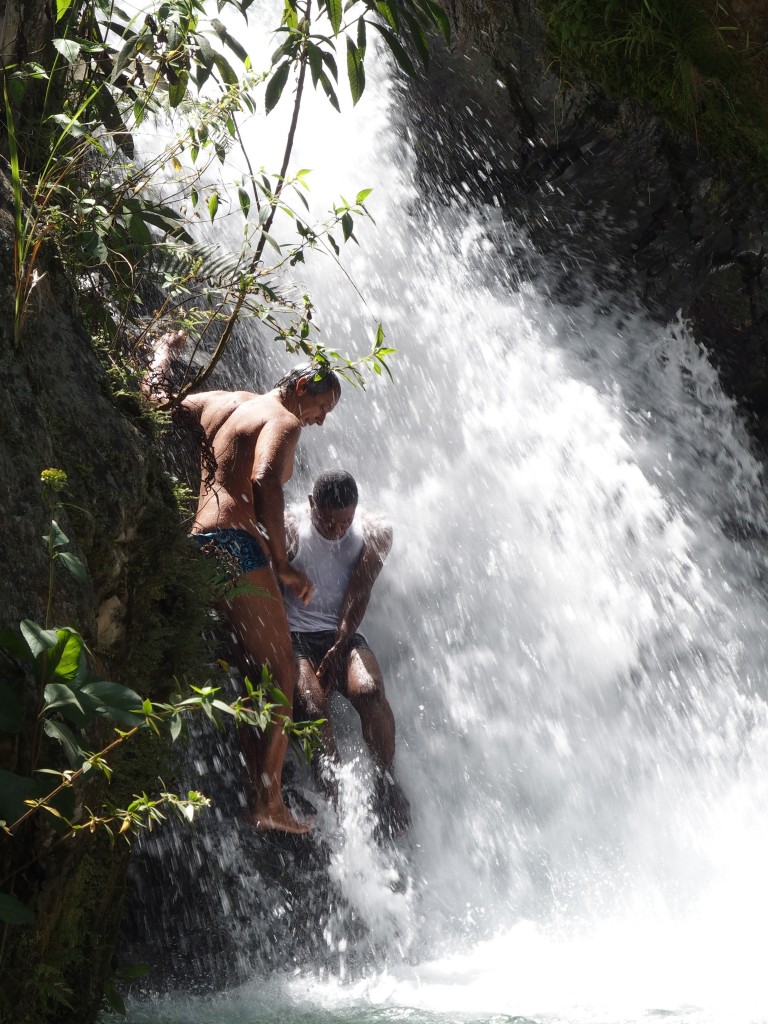 Come enjoy and relax in the exclusive mountain development in Quintas Del Bosque. Bring walking shoes. Park and therefore forget about your car. Walk 20 minutes to our first waterfalls. Continue another 45 minutes to the second waterfall.
If you want to do something longer, we have trails that will span up to 3 km with beautiful views of the development and the surrounding mountains. The further along the trails, the deeper in nature you will go. Enjoy the cool air, the sounds of the birds.
YOUR HOSTS: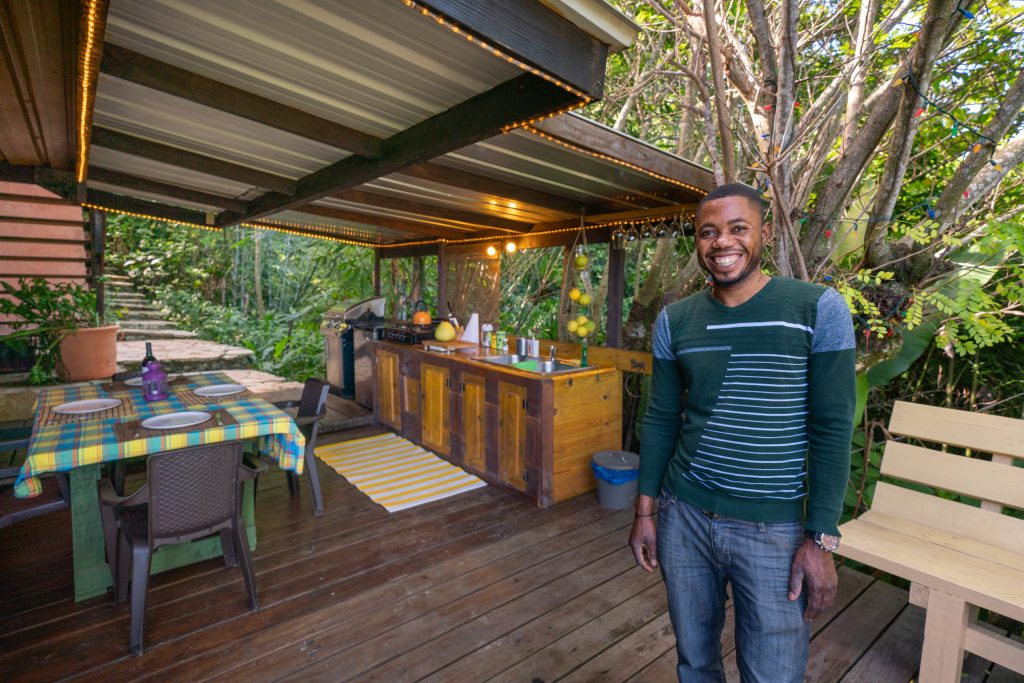 Your host is Jacques who will be available to meet and settle you in at this incredible vacation rental in Jarabacoa with hiking and waterfall experiences. He is there to help at the house, take you out into nature or what ever else you may need. Enjoy the gardens that Neal built with Jacques help where you will get to experience the bamboo collection from eight countries that include Indonesia, China and India. (More text below bamboo photo)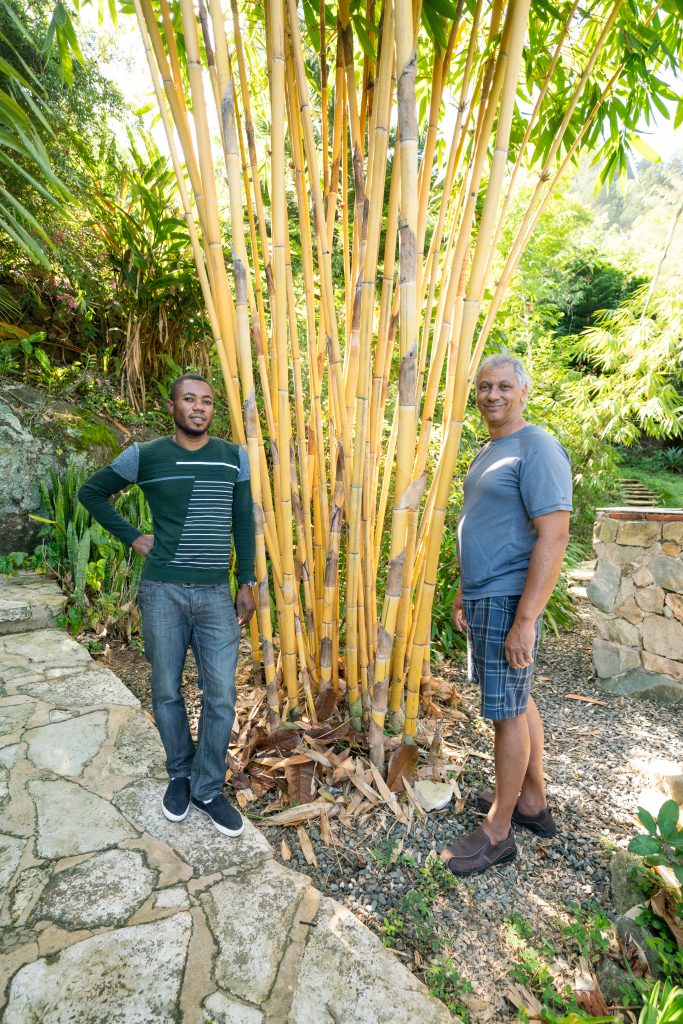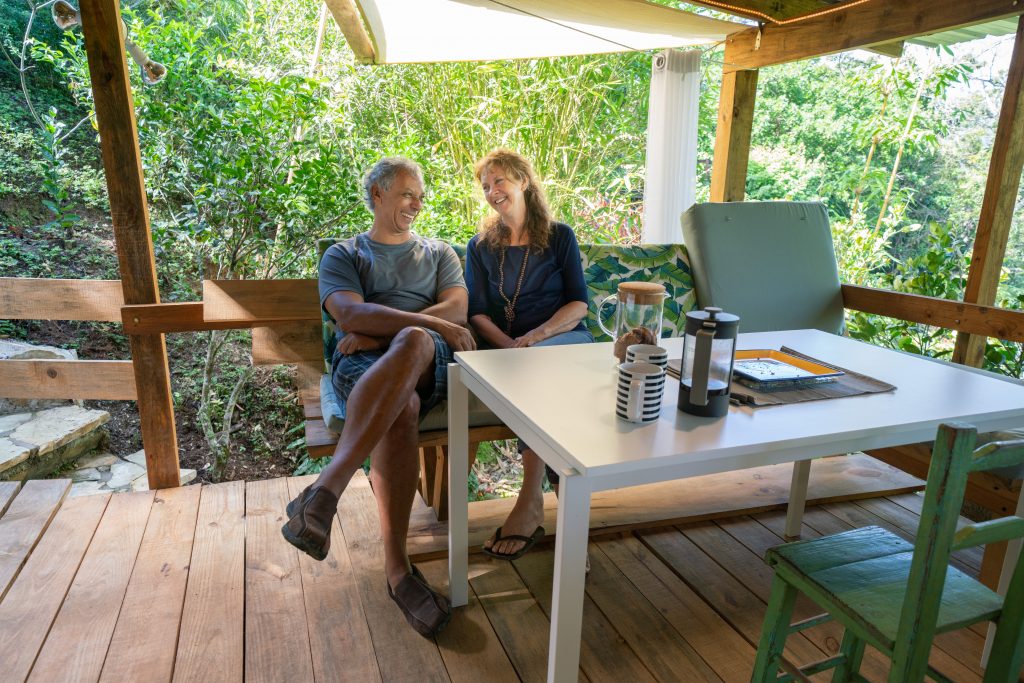 Darlene and Neal built this property. Hence they are glad to help you create an incredible experience. Neal is a world famous solo around the world racing yachtsman, an Award Winning Author and one of the top motivational speakers. Due to the fact they travel extensively, first of all, they know what it feels to have a home away from home. For this very reason, they have created this experience for you to create lasting memories. Secondly, vacation booking must be easy. There for you can expect to have a timely response.
BOOK WITH US
Due to the fact that you have so many choices in booking your vacation rental in Jarabacoa, we pay attention to all the little details. Let us know if you help planning your exotic trip. Above all, we welcome hearing from you by email, to make your planning easy. We only offer booking through AirBnB where we are super hosts or Home Away due to their trusted services and standards.
Below is a slide show of the entire property and accommodations, the gardens, our waterfalls, the hikes and a taste of the town.